Wintersong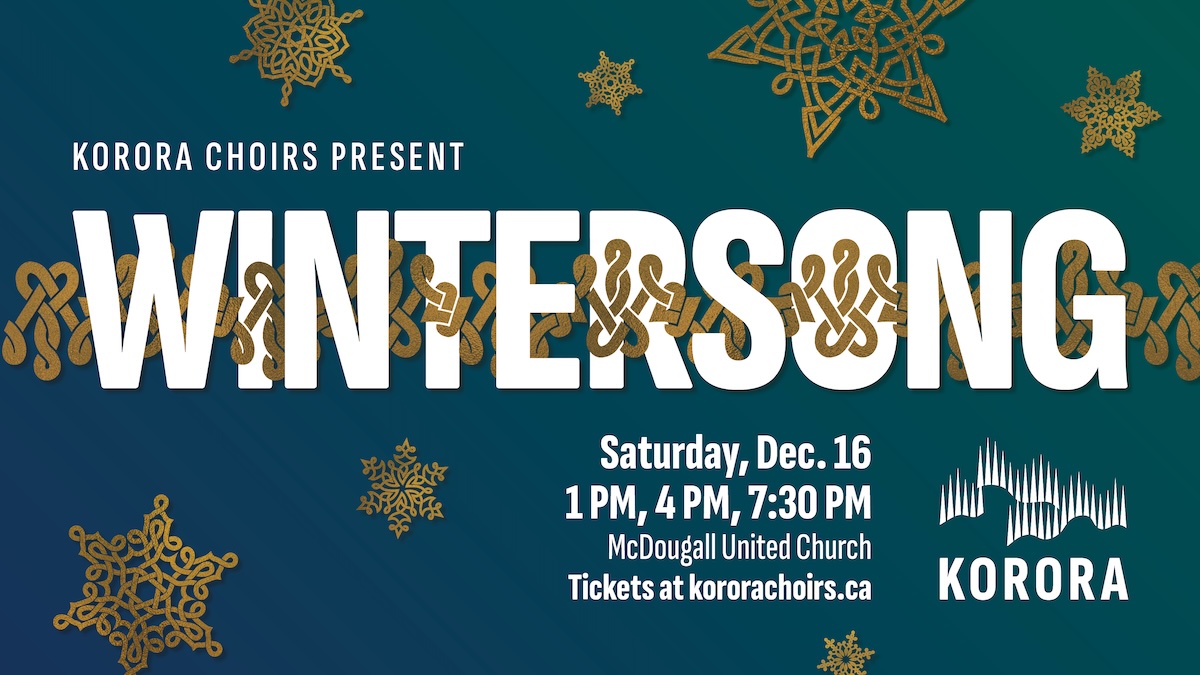 Step out of the icy December wind and into a warm gust of song! Our annual Celtic winter celebration is guaranteed to soothe your soul and jump-start your holiday spirit. Three programs to choose from (or see them all!):
Tamariki, Kikimasu, Vacilando and Korora at 1 p.m.
Kikimasu, Shumayela, Korora, and Òran at 4 p.m.
Korora, Òran, Shumayela, and ChandraTala at 7:30 p.m.

Be sure to purchase tickets for the correct show time! We can not offer exchanges on tickets purchased for another show time.