Meet Aidan Johnston: Why is it important to give back?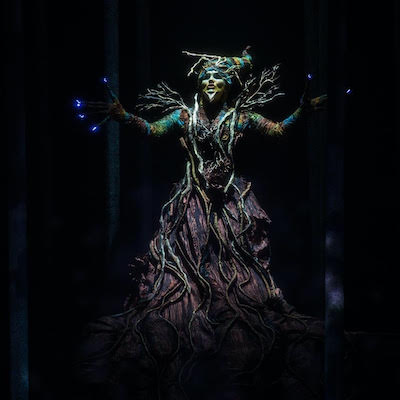 Aidan Johnston (née Ferguson) as the Sandman in Edmonton Opera's 2019 production of Hansel & Gretel
Photo credit: Nanc Price


"It's so important for me to give back to something that had been such an instrumental part of my youth."
Aidan Johnston has performed in operas all over the world, after completing two degrees in music at McGill. Currently she is living in Victoria and loves her job at the Children's Health Foundation of Vancouver Island. Below are some excerpts from our conversation with Aidan at the end of January about the formative role that Kokopelli played in her career and in her life.

How did you get involved with Kokopelli?
I first met Scott Leithead when I was a kid singing in the Edmonton Children's Choir and dreamed of being in one of his choirs. That dream became a reality when I joined Edmonton Youth Choir (EYC). During that first year at EYC, I was going through a challenging time in my life, and Scott suggested that it might help to come to a Kokopelli rehearsal.  To say that it helped would be an understatement, that invitation saved my life. I instantly found a second family that led me to pursue music as a career.  

What was it about Kokopelli that influenced your career?

Up until my experiences with Kokopelli, I loved choir, but didn't really realize the power of music and what it could achieve.  It was by seeing an audience moved by a chord, a line, a song, that I began to understand the transformative power of music. I was suddenly able to communicate with people in a different way, offer them respite from whatever was happening in their day and I wanted to explore that further.

One of the greatest lessons Kokopelli taught me was the importance of making sure those around you, on or off stage, know they are valued and appreciated. Like many teenagers, I was consumed with anxiety, except when I was with my Kokopelli family. Kokopelli was a place where everyone, not just choristers, but every parent, every audience member and every other choir we met was valued and shown gratitude for their contribution to Kokopelli. That connection and community is the reason I pursued a career in music. Even after working in the professional opera world, I come back to Kokopelli rehearsals and concerts to reconnect with that "why".

Describe a magical moment with Kokopelli. 

We were singing "True Colours" in Banff, and everything was there… the emotion, tuning, blend... you name it. I will never forget seeing Scott's face light up as we hit a beautifully resonant, perfectly tuned 1000 part chord and little did we realize, at the same moment, he saw a giant rainbow appear behind us! I still get goosebumps thinking about it.

As a singer or audience member there is always at least one of those magical moments in every Kokopelli concert from one of the choirs!  We would be talking for hours if I mentioned all the reasons Kokopelli is special… but I think the main reasons are the support, community, love and of course the music.

What are the great secrets of the Kokopelli choirs? What do you wish that others knew about Kokopelli?
Being in one of the choirs is not just about learning to sing, it's about learning about life…relationships, pain, friendships, beauty. For me, and I don't say this lightly, it saved my life and it changed it. 
I just think people should know about this gem that is changing the youth in the Edmonton community. The more informed, accepting, loved and cherished a youth or child feels, the more likely they are to become "who knows what" in the world and spread that love elsewhere. 
I also really admire the adults who are putting themselves in a vulnerable position and want to try singing. It's a comfortable safe space where people can go and do that.


Why is it important to give back to Kokopelli?
I try to live my life (as much as possible) from a place of gratitude, and I believe you have to give back to the things that were given to you.  It's amazing to see the growth in Kokopelli from one single choir to seven choirs.  Giving back is a gesture of encouragement to keep going and changing lives.  It doesn't matter whether it's time, talent or treasure, I challenge each person who has been touched by Kokopelli to give back in your own way!