Edmonton's acclaimed Kokopelli Choir Association now has a new name:
Korora
. The name applies to both our choir association as a whole and our flagship youth choir. Our other six ensembles retain their current names. Our vision and mission, of course, remain the same.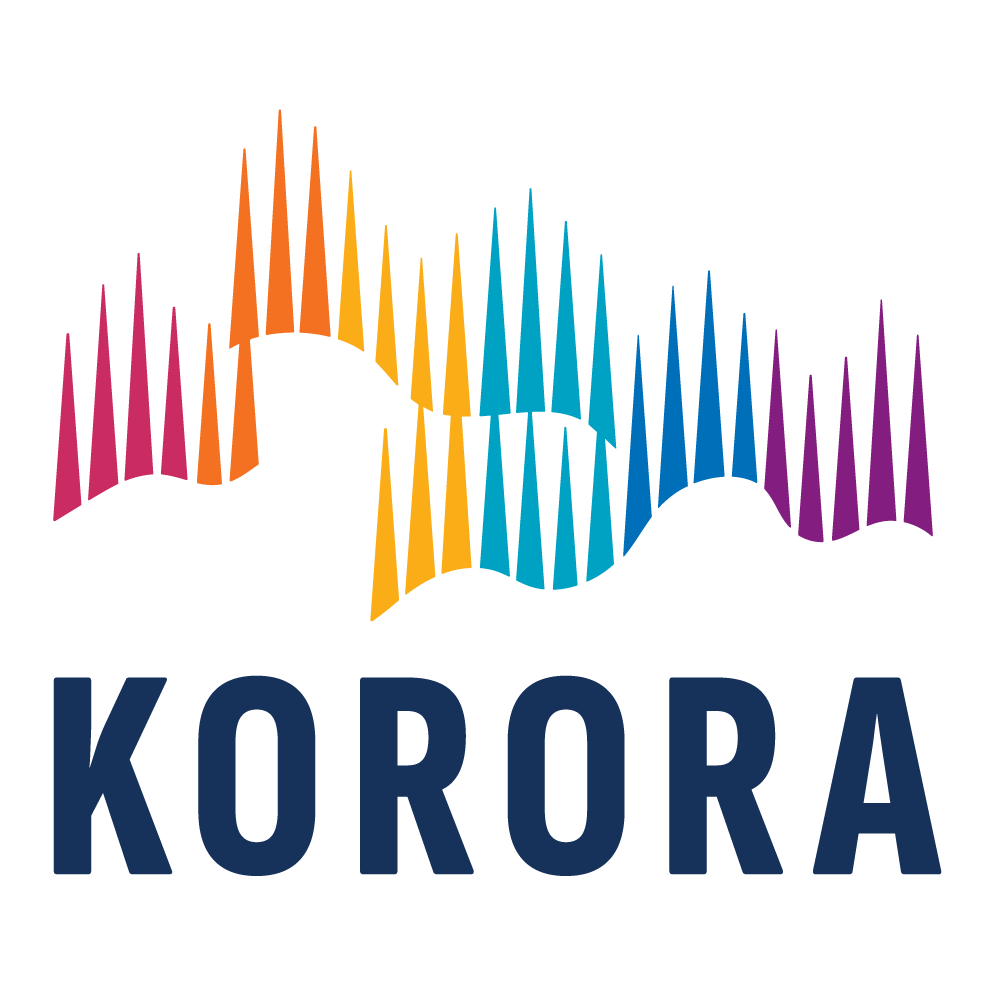 Why the new name?
The move to a new name may surprise people. After all, we have spent 27 years building a national and international reputation as Kokopelli. In choral circles, the name has become synonymous with musical excellence and dynamic performance.
And that, in short, is the problem. The name Kokopelli was never truly ours to begin with.
In recent years, we have become increasingly aware and concerned about the Indigenous origins of "Kokopelli," which we had taken as our name and visual identity. In today's growing climate of reconciliation, we felt compelled to confront and address the uncomfortable reality of our cultural appropriation.
Kokopelli is a fertility deity revered by the Hopi and other Indigenous cultures of what is now the American southwest. In recent decades, however, its symbolism has been co-opted by countless non-Indigenous companies, from cafes to kayak manufacturers—and, in 1996, by our choir.
"We had the best of intentions when we chose this name back in the 1990s," says founder and artistic director Scott Leithead. "But of course we now realize that the name isn't appropriate and doesn't fit with who we are and what we value as an organization We're proud of everything we've accomplished under the name Kokopelli, but it was time for us to find a new name we can call our own."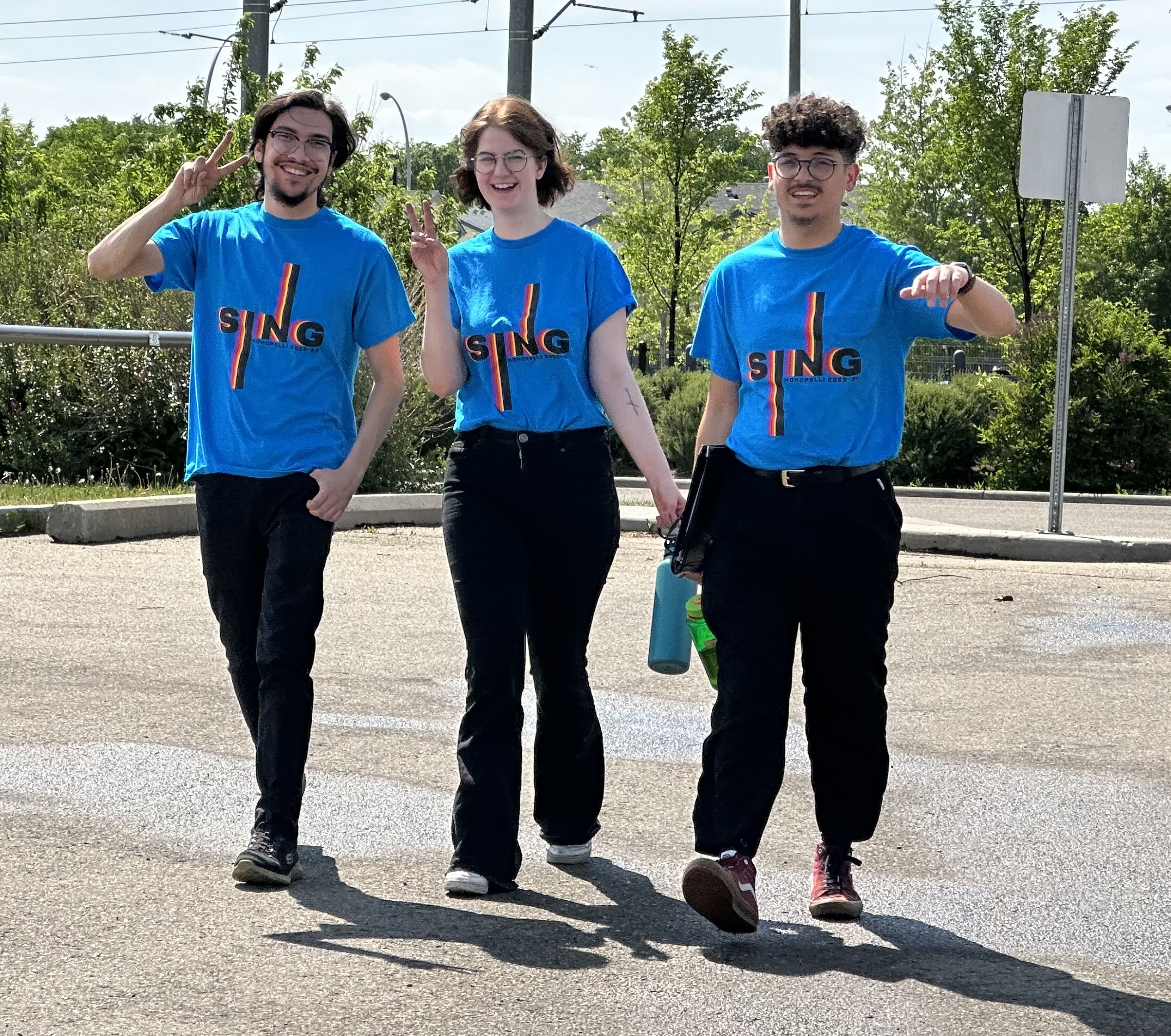 The renaming process
The journey to find that new name began in the spring of 2021, with an Edmonton Community Foundation grant to finance a formal rebranding process. 
We approached First Nations consultant Hunter Cardinal, and commissioned a report that confirmed the need for our rebranding. This began our ongoing relationship with Naheyawin, Hunter's agency that helps organizations move forward in the spirit of Treaty. Naheyawin provided essential guidance and feedback throughout the remainder of our renaming process.
As 2022 began, we launched an extensive series of brainstorming sessions with our choirs. We also made a special effort to gather input from members and former members who identify as Indigenous. The conversations spanned months and generated dozens of potential new names.
By March 2023, we had narrowed the field down to two top contenders. We sent an email to the membership inviting everyone to make a case for their personal favourite.
From that discussion, a clear frontrunner emerged. On May 13, 2023, at a special general meeting, members approved the motion to rename our organization to Korora Choir Association.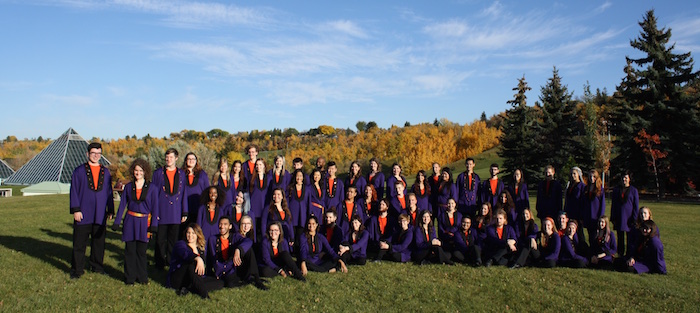 Why
Korora?
The "Ko" in Korora maintains a clear bridge with our association's rich history. The name as a whole evokes "aurora," a distinctly northern phenomenon bringing together colour, light, beauty, and motion (much like our choirs).
Our new identity is brilliantly captured in a striking new logo by Kelly Skinner of Friday Design + Photography.
"I'm thrilled," says Leithead. "I can't wait for next season, when we can carry our artistry forward as Korora."