Kitbielle Pasagui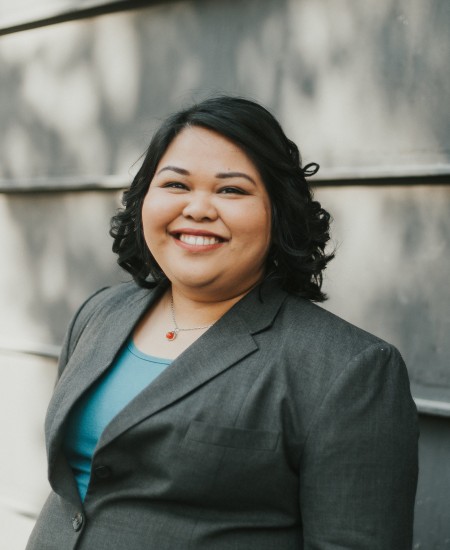 ---
ASSOCIATE CONDUCTOR, KORORA
Kitbielle Pasagui is a Filipino-Canadian vocalist, choral conductor, and vocal coach. Born and raised in the Philippines, she developed her passion for music at a young age. She was a member of the Mandaluyong Children's Choir, that represented the Philippines in the 2nd World Choir Olympics in Busan, South Korea (2002), World Children's Choir Festival in China and Hongkong (2005), and the first Filipino choir to win in the prestigious International Choral Kathaumixw held in Powell River, British Columbia (2004). She majored in vocal performance at the University of the Philippines, College of Music and studied under Professor Ligaya Quinitio, Dr. Ramon Acoymo, Dr. Eudenice Palaruan, Dr. Beverly Shangkuan-Cheng, Mark Anthony Carpio, and Jonathan Velasco. 
Kitbielle is an alumna and soloist of the world renowned Philippine Madrigal Singers (2008-2012). She performed in goodwill concert tours with the group across Asia, Europe, USA, Canada, Argentina, Paraguay and Uruguay. She was also part of the group when it was recognized by UNESCO as Artists for Peace in 2009, recipient of Guidoneum Award from Concorso Polifinico Guido d' Arezzo Foundation in 2010, and The Brand Laureate Premier Award from the Asia Pacific Brands Foundation. 
Kitbielle moved to Canada in 2012 and has performed with Korora (2012-2014), Alberta Youth Choir, Ellison Canadian Honour Choir (2013 & 2015), TIME Association's 'Nuf Sed (2012-2015), and Òran (2014-present). She was the assistant conductor for Ellison Canadian Honour Choir from 2013-2019. In 2021, she conducted the Ellison Canadian Honour Choir for MusicFest Canada. 
She is currently the associate conductor of Edmonton's Korora and a voice teacher at Purple Door Music Academy.