Laura Hawley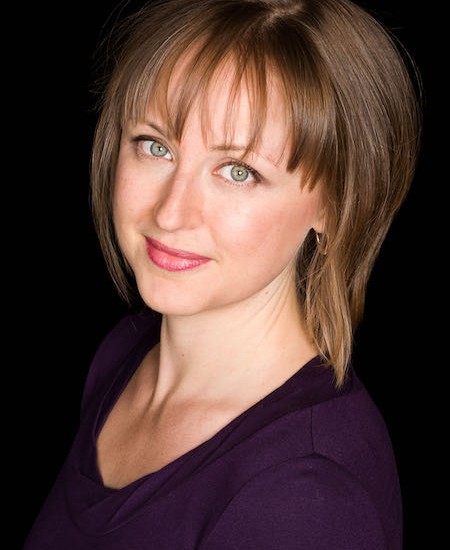 ---
Conductor, ChandraTala
Laura Hawley is a Canadian musician known for her compelling approach to musical leadership and artistic programming, multi-faceted community engagement, distinctive compositional style, and passionate advocacy for Canadian choral art.
Laura is artistic director of Da Camera Singers (Edmonton), conductor of ChandraTala (Edmonton), founding conductor of the Diocese of Edmonton Children's Choir. She is also founding artistic director of Hypatia's Voice Women's Choir of Ottawa (2015-2019) and was collaborative pianist and singer with the Canadian Chamber Choir (2018-2022).  She is a co-founder of the Sonic Timelapse Project, an innovative crowdfunding initiative that commissioned ten new Canadian choral works and established an online platform of support materials (videos, workshops, learning tools) for choirs during the COVID-19 pandemic; and recently presented this project at the World Choral Expo EXchange in Lisbon, Portugal (2022).
An active clinician throughout Canada, Laura has worked with a wide variety of community-based choral and orchestral ensembles from sea to sea to sea, including CAMMAC, Music & Beyond (Ottawa), Choirs Ontario, Choir Alberta, Nova Scotia Choral Federation, Saskatchewan Choral Federation, and Choral Canada.  She is a founding pianist and associate conductor of the Cantiamo Choirs of Ottawa, and was their composer-in-residence from 2003-2017. From 2007 to 2018 she was Director of Music at St. John's South March Anglican Church, leading the adult choir and establishing a thriving parish youth choir.  While living in Ontario, she was a three-time nominee for Choirs Ontario's prestigious "Leslie Bell Prize for Choral Conducting."
As an internationally recognized composer, her works have been commissioned, performed, and recorded by many of Canada's finest ensembles including Elektra Women's Choir, Pro Coro Canada, Inuksuk Drum Dancers, Canadian Chamber Choir, Vancouver Chamber Choir, Vancouver Youth Choir, Korora Choir Association, and Shallaway Youth Choir.  Her setting of the French poem Au champ d'honneur is performed annually on national broadcast by the Ottawa Children's Choir and Canadian Armed Forces Band as part of the Remembrance Day Ceremony at the National War Memorial. Her piece, Alhamdoulillah, became internationally famous when it went viral on YouTube with the title "Welcome to Canada Syrian Refugees" in December 2014. Laura is a 2019 recipient of the Association of Canadian Women Composers' Roberta Stephan Award, and in 2020 Laura was appointed Halifax Camerata's first Composer-In-Residence. Her works are published with Oxford University Press, Santa Barbara Music Publishing, Rhythmic Trident Music Publishing, Cypress Choral Music, Silent Dawn Music Publishing, and on www.laurahawley.ca.
Laura Hawley has taught composition at Concordia University of Edmonton, and has also taught at both of Ottawa's universities as a part-time professor at the University of Ottawa in the position of Coordinator of the Solfège program at the School of Music, and at Carleton University School for Studies in Art & Culture (Music) as an Associate Performance Faculty Member (classical piano) and academic Instructor (conducting and theory).
Ms. Hawley holds an ARCT from the Royal Conservatory of Music and completed a Bachelor of Music in piano performance and Master's in music theory at University of Ottawa.  She has studied conducting with Wayne Toews, the late Prof. Morihiro Okabe, Michael Zaugg, and Lone Larsen, composition with Stephen Gellman, Ugis Praulins, and Prof. Allan Bell, piano with Arlene MacNay and Sandra Webster, and voice with Elizabeth Turnbull.  She is based in Edmonton, AB.